College Campus Automation Management Software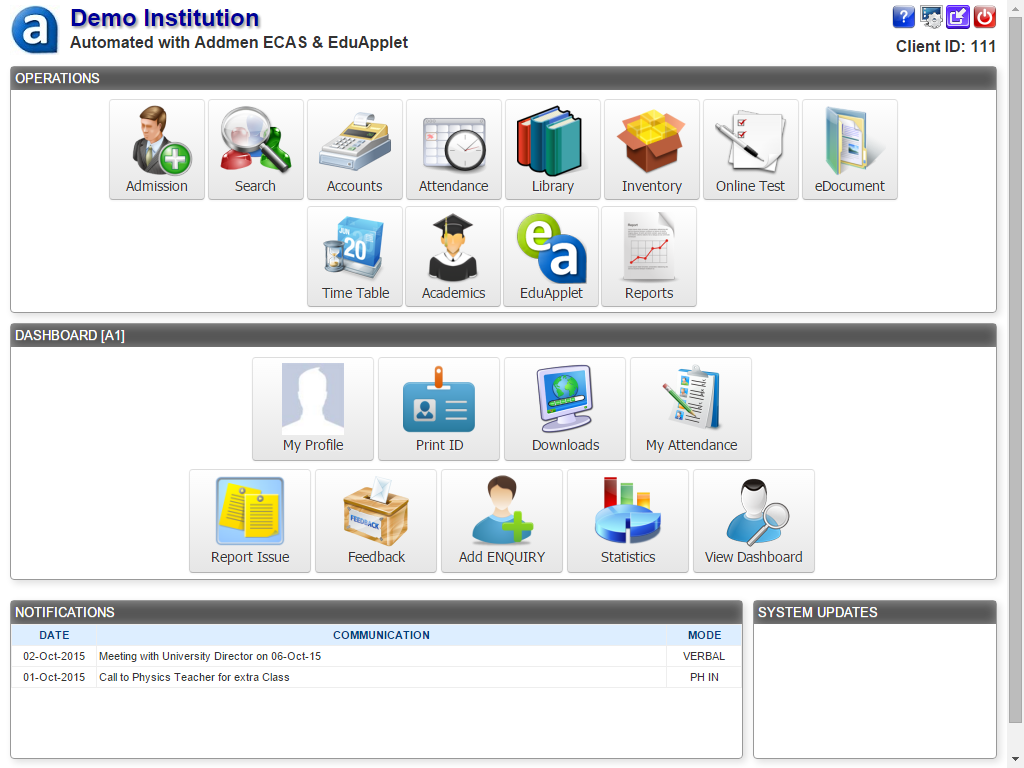 Colleges offer a variety of courses to students and hence have a different administration system than schools. In schools, every class or level has the same syllabus while in a college, each standard or class can be divided into different branches or courses. ECAS (Enhanced Campus Automation System) is versatile and hence the same software can be altered to work well for managing the college administration work.
Exam Reports
Once the exam or test papers are checked, the marks can be imported to the software to create reports.
Reports can be made of different layouts and formats. Several layouts are available on the software.
The reports can be printed or sent to the students via SMS and emails.
Apart from the above given ones, there are several modules that can be used for college administration. Inventory, documents, online tests, etc. are some of the modules available with college model of Enhanced Campus Automation System or Software.