Learning Management Software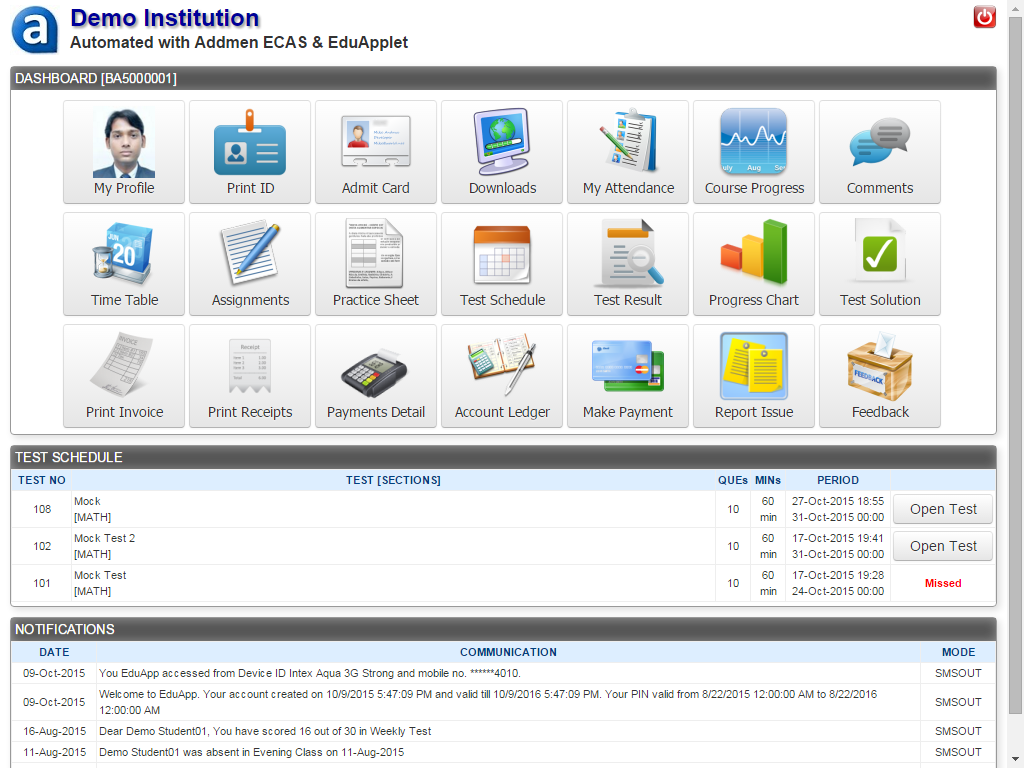 Schools, colleges, universities and coaching institutes are stepping towards smart ways of learning through automated educational software. In this competitive world where technology is used to enhance every human experience, educational institutes don't want to fall behind in developing new ways of learning. ECAS (Enhanced Campus Automation Software) is one such learning management software which uses latest technology to facilitate modern ways of learning to develop overall skills and abilities of students. Let us look at how ECAS can be used as the best learning management software by educational institutes.
Test Administration
Tests can be defined and created for any type of course through ECAS. Test duration and its expiry period can be set for these tests.
ECAS supports all kinds of question paper formats like multiple choice, comprehension, theory, numerical, diagrams, etc.
Question grouping and shuffling can be efficiently created using ECAS. Different marking schemes can be applied to suit marking systems chosen by different institutes.
Results & Reports
Test results and solutions can be seen by the candidate immediately after test if allowed by the administrator.
Graphical analysis reports and test analysis reports are available for better understanding of student's performance.
Candidate Interface
Test schedule and time table can be downloaded by students according to batch or group.
Students can download practice sheets and assignments for home work.
Study materials can be uploaded for students in the Downloads panel of student dashboard.
It also offers an offline interface where tests can be downloaded, solved offline and can later be uploaded on the online server of ECAS.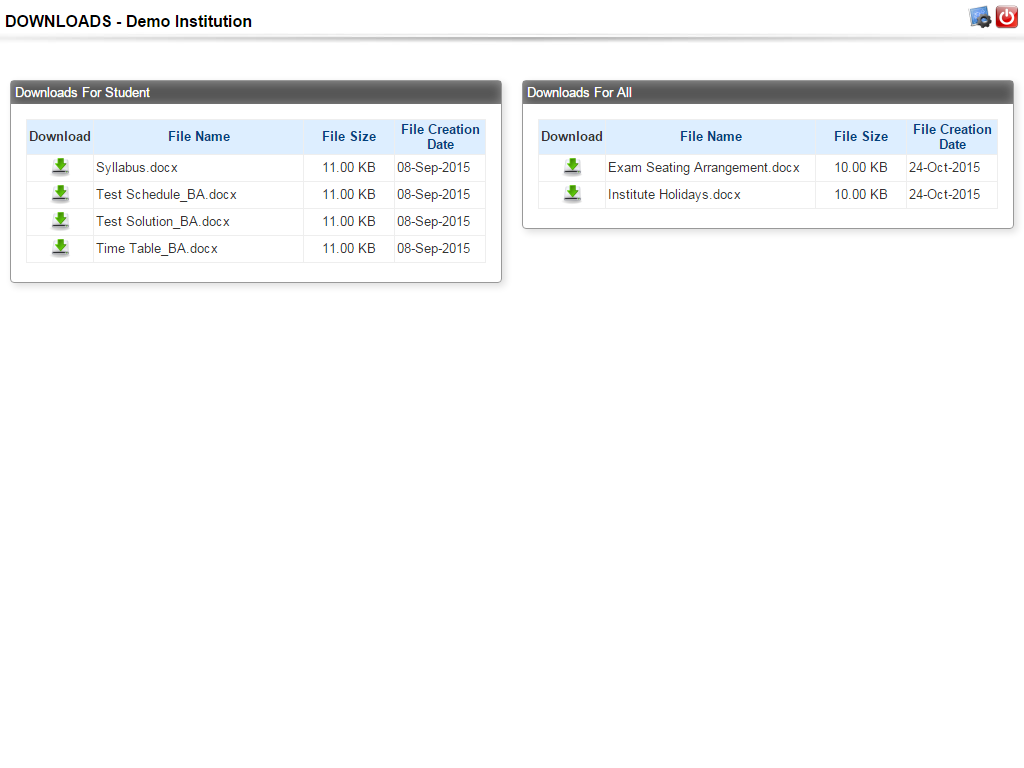 Feedback Forms & Survey
Feedback questionnaires can be provided online for students to understand the functioning of administration from student's point of view.
Course Monitoring
Completed syllabus and pending topics can be monitored course-wise, subject-wise, faculty-wise, etc through ECAS by faculty as well as students online.
ECAS has integrated all these learning modules in one software making it one of the best learning management software.