University Management Software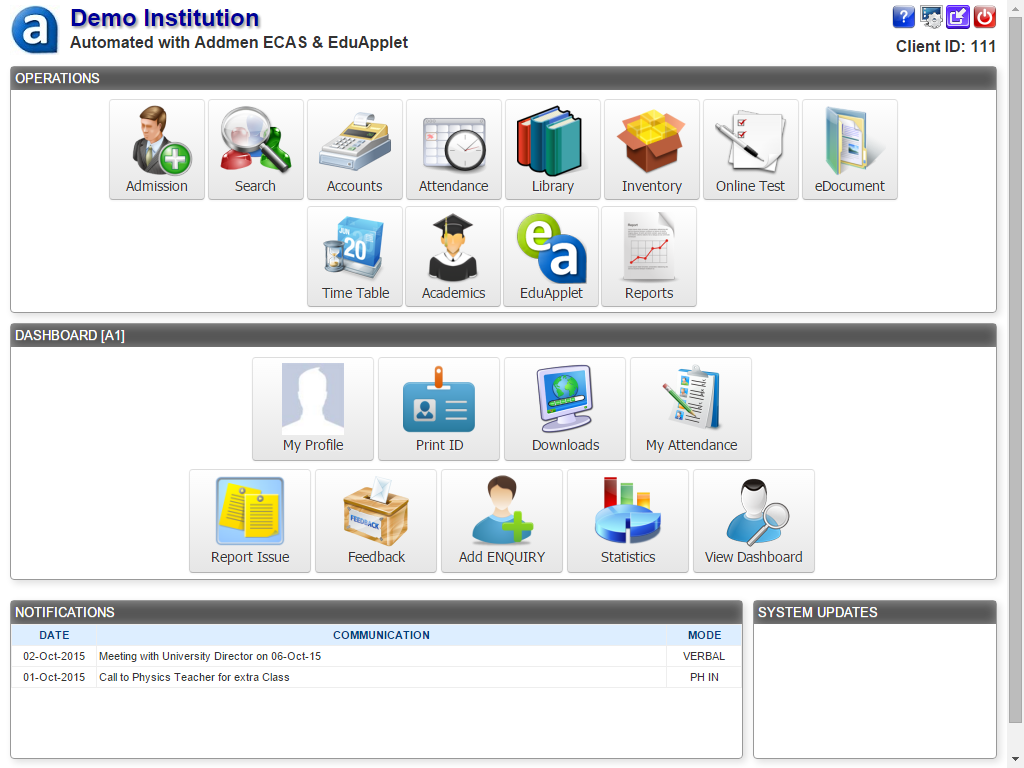 A university is where students go for higher studies. It is an institution where a large number of courses are available. Due to this, there are several departments and groups in an institute. As the university has to handle the load of a large group of students, a university management system is something that would make all the processes easy. ECAS by Addmen is such a system.
ECAS or Enhanced Campus Automation System is something that can be used for any type of educational institute because it is a versatile software. As the university has a different working system, certain unique features can be added to suit its requirements. From admission to fee management to result management, everything can be done using this software.
The admission module takes care of all the needs required for the admission procedures. It is possible to add and subtract the field names as per the university's requirements.
As the OMR software (which has OCR and ICR) is integrated with ECAS, the admission data is directly updated into ECAS, making the process quite easy.
After the admission, the student identity cards are also generated automatically, in the format in the format of your choice.
The ECAS system can be integrated with the OMR software to extract marks received in exams. The software provides these marks in the form of reports.
Different layouts and formats of the report can be created using this software. With just a click of the mouse, you can create a customized layout of your choice.
Apart from report generation, this software can be used for displaying the results online.
The software also offers fee management software which can be customized by defining the fee structures. The students can also pay their fees and instantly receive receipts for the payment.
Library transactions can be recorded using the software. It is also easy to catalogue all the books using this software.
ECAS is a system that facilities all the processes of the university from beginning to end. It makes the job of controlling all the departments of the university quite easy.