All About OMR Scanner for OMR Sheet Scanning
Addmen OMR Software simply needs scanned images of OMR Sheets. Reading, Evaluation and Data processing of OMR Sheets is performed by OMR Answer Sheet Checker Software and OMR Form Reader Software.
You may use any regular scanner with the OMR software
Any model of an ADF Scanner (Automatic Document Feeder) or a flatbed image scanner with good speed of scanning can be used for OMR Sheet Scanning.
OMR Software needs no integration with the OMR image scanner.
So sheets can also be scanned on any PC even if it does not have OMR Software.
For high speed scanning use ADF Scanner. The effort in placing each sheet to the flatbed scanner is minimized as you can put 30-50 sheets in ADF scanner pocket.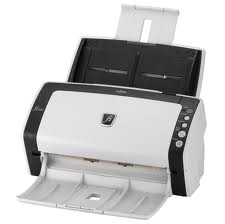 ADF Image Scanner
has pocket for Automatic Scanning.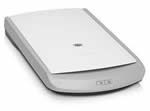 Flatbed Image Scanner
also works but slow because it scans one by one.
Image Scanner Model for OMR Sheet Scanning in India
Most Commonly used ADF Image Scanner Models for OMR Sheet Scanning in India are given below.We have received a good feedback about the performance of most of these economic scanner models from 2500+ users of our OMR Software.
* Figures given below are approx. and may vary or change as per manufacturer.
Manufacture /
(ADF Model)
Speed
(ppm)
Approx. Price (INR)
Features
HP 4615 Officejet
All-in-one
12
10500/-
Single side scan (30 pg ADF) Colour Inkjet Printer + Copy
HP Scanjet 3000
20
24000/-
ADF Scanner
Fujitsu 6125LA
30
32000/-
ADF Scanner
Fujitsu Fi6130
40
45000/-
100 Sheet ADF Scanner Pocket
HP Scanjet 7500 / 8750
40
50000/-
100 Sheet ADF Scanner Pocket
Available in DGS&D Rate Contract
Avision Av121
18
17000/-
ADF Scanner
Canon Dr2010c
20
28000/-
ADF Scanner
Kodak i 1210
30
28000/-
ADF Scanner
Canon IR 3300,5000,6000
Ricoh, Xerox, Sharp or equivalent
50-60
Few Lacs
Big Copier machines with network printer and ADF pocket used in offices. Can be used for scanning sheets larger than Legal size.
Several other models from Panasonic, Xerox, Epson are also available which can be used.
OMR Scanner Price in India
Starting Range > Cheapest available ADF Scanner used for OMR Sheet Scanning are priced between INR 7000-8000/-. These ADF Scanners scan at an approx. speed of 10 pages per minute. These are good and durable machines well suited for a workload of around 1000 sheets at a time.
Professional Range > High speed ADF Image scanners or Document Scanners for OMR Sheet Scanning have a price range of INR 20,000-90,000/-. Lower end scanners scan at a speed of approx. 20-30 pages per minute while high end scanners scan at a speed of around 80-120 pages per minute.
OMR Software v/s OMR Scanning Machines
Addmen OMR Software

does not need

costly OMR Sheet Scanning Machines
Two types of OMR Solutions exist in the market today :
Based on OMR Software
(New Process - Recommended)
Based on OMR Scanning Machine (Conventional Process - Obsolete)
It uses regular simple Image scanner to scan OMR Sheets and later the processing is done by OMR Software. Flatbed or ADF Image scanners are available everywhere and very reasonably priced.
It uses high speed OMR Machine which has a built-in scanner and data processing software. These are expensive Machines available on order basis in big cities only, and it also requires special sheets.