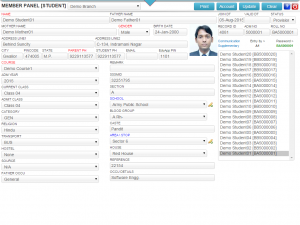 As Addmen  provides one of the best OMR software which is being used by the different government associations, instructive foundations and companies, it is also known as a OMR. Except the OMR software addmengroup also offers various software  solutions, online application system is amongst them.This software is helpful for the candidates who are looking for a job. They will be able to apply for a specific job from any part of the country using online application system.
As number of candidates are going to apply for a job in particular company the Online application system is incorporated with job portal of the company website.Whenever the applicant will apply for a job, the admin of that company will be able to view his application forms through the Enhanced Campus Automation Software. This software encourages the management of instructive foundation and in addition eases up the enlistment procedure.
How to submit online Application
The applicant who is willing to apply for a job should first register himself through online application form on the website.
After making registration applicant will get his login credentials all the way through mail or SMS.
Using that credentials applicants will be able to see their applications and can make any changes they want.
Applicant should submit that form only, When they are certain about every information filled in the application is correct..
Applicants will be able to take the printout of that form and also they can do online payment using payment gateway or via the usual payment.
Examining Online Application
After submitting the form online the admin department will be able to scrutiny the applications through Enhanced Campus Automation System.
All the detailed information about applicant will be accessible online, which is helpful to the admin of company to enlist the applicants who are eligible for their job post.
After enlisting the eligible applicant admin can send the recruitment assessment and applicants can appear for that exam by logging in their individual account.
Also applicant can be called for interview. Enhanced Campus Automation System has a characteristic of sending messages through the SMS or email.
The online application system makes the employment procedure greatly straightforward and effective.