OMR Design with Alphanumeric Block

Different types of OMR sheets and OMR forms can be designed using the Addmen OMR software. It comes with a sheet designing facility that makes designing of OMR sheets quick and easy. With the OMR sheet design software, you can place different types of OMR blocks, including alpha-numeric blocks, in the sheets you create. Alphanumeric blocks are widely used in OMR answer sheets as well as in different types of OMR forms.
What are Alphanumeric Blocks Used for?
Alphanumeric blocks include a mix of alphabets and numbers. Some educational institutes have alphanumeric roll numbers.

Here, each row has OMR blocks from A to Z followed by 0 to 9. You can design as many columns as you want, as per the length of the roll number.

Alphanumeric blocks can also be used for recording the Pan Card number of the individuals.

When the sheet is read by the OMR software, it reads the alphanumeric blocks and presents it in the Excel sheet.
Here are two OMR sample sheets where the alphanumeric block has been used.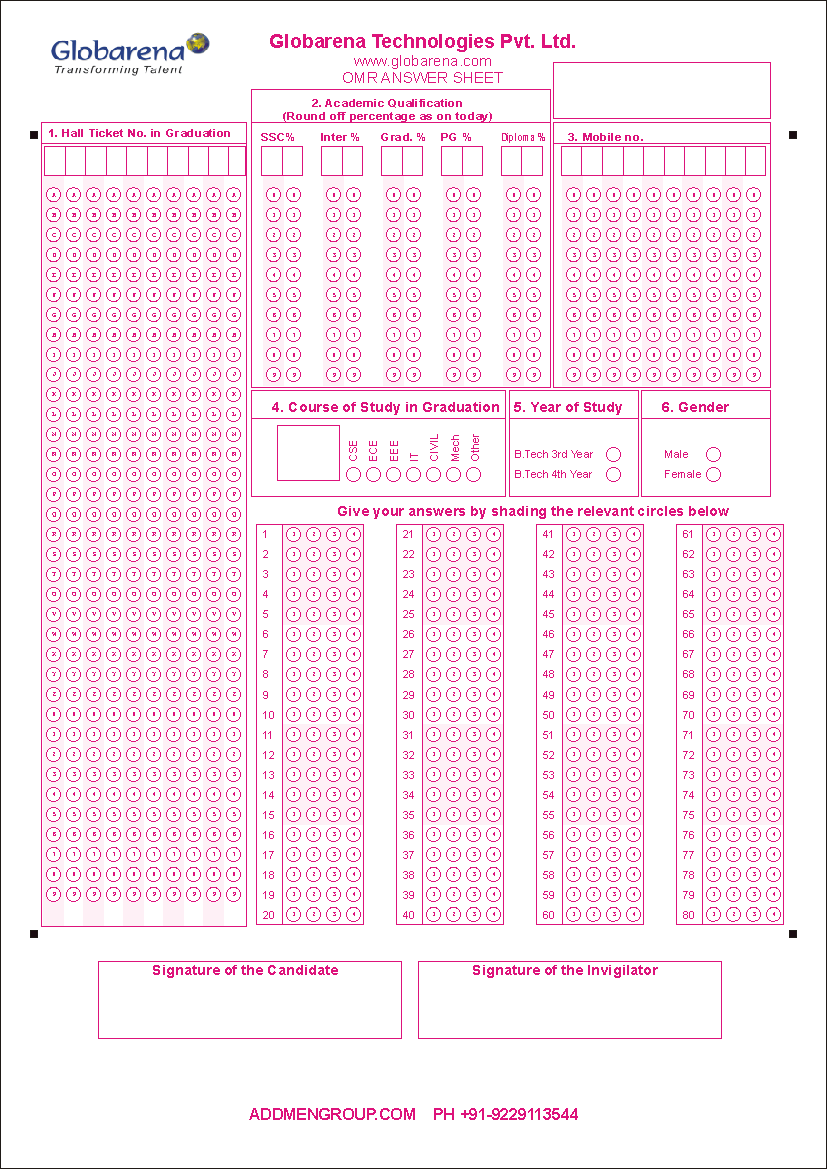 This is an OMR answer sheet of the Nigerian Police Academy. Here the first block is where individuals have to state their name, batch, mobile number, test date, etc. This is followed by roll number blocks in the alphanumeric format. The participants have to fill the roll number allotted to them by the academy. The rest of the sheet is like a regular OMR answer sheet.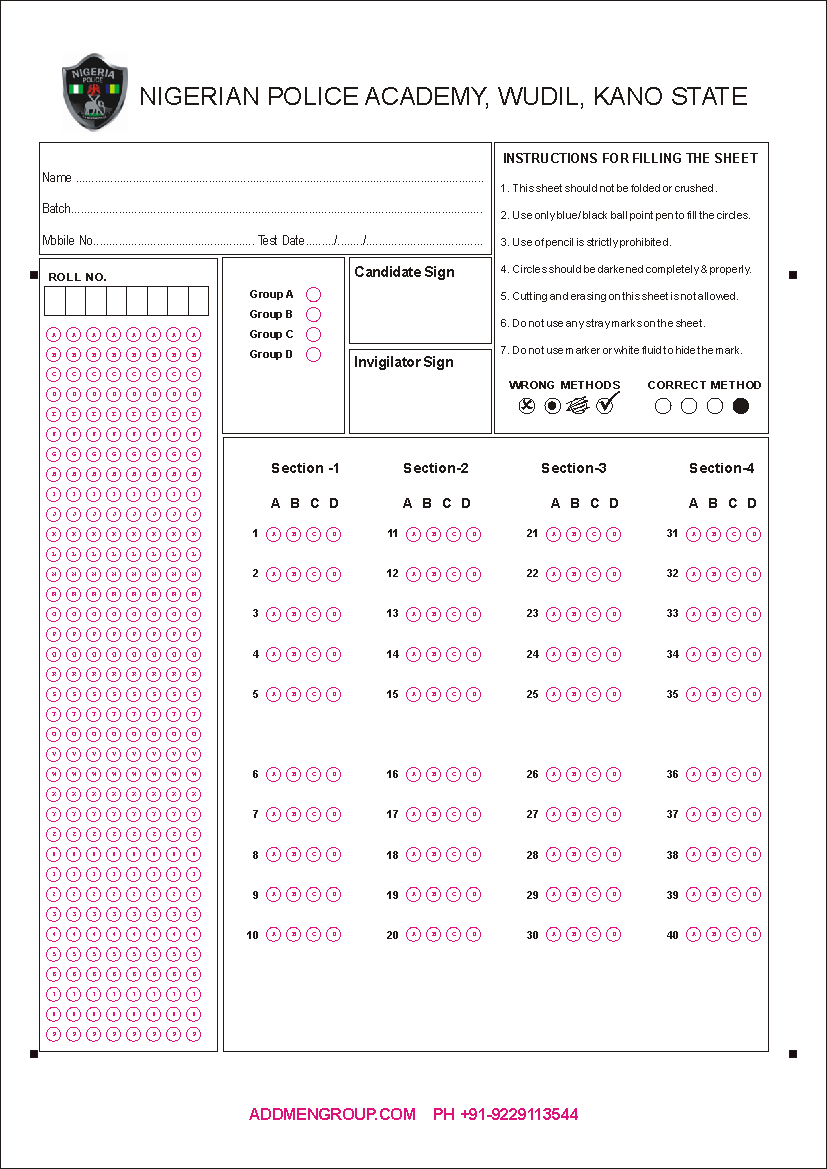 This OMR sheet is designed by Globarena Technologies using the Addmen OMR software, for facilitating their recruitment process.
Most recruitment drives are open for whoever wants to participate and hence it is not possible to allot roll numbers to everyone.

Hence, participants are asked to write their graduation hall ticket number.

As all universities have different types of hall ticket numbers, the alphanumeric block would make sure that everyone can fill their respective roll numbers and complete the test.