Online Test Software Free Video 3- How to Create & Upload Question Paper ?
(By Administrator)
Addmen's Online Exam Software is a one-stop solution for conducting and administering the entire examination process. With the rise in demand for web-based exam management solutions, many academic institutions and examination bodies, including IIT JEE, CAT, IBPS, GATE etc. have resorted to online test software for facilitating mass-scale countrywide entrance examinations.

Part 3- How to Create & Upload Question
Step 1 : Creation of Question Paper
The software comes with a neat and easy user interface that allows for quick and easy creation of online tests using the Define Test panel.

There are predefined Word templates with grids and columns for entering the questions, the answer options and the corresponding correct answers.

You may include all types of questions, including those based on column matching and passage comprehension.

Your question paper can also contain diagrams, formulae, and even text in other languages.

The question paper can be created manually in an input Word file, or it can be created using the Addmen Question Paper generator software.
Step 2 : Uploading Question Paper
Once you have created the question paper using the Word template, you have a Question Resource (QR) file ready for uploading onto the software.

Use the Addmen Server Utility to browse and select the QR doc file and to Get Doc Data. Enter the Unique test ID generated from the Online Test Softwares Test Definition panel and then save it before uploading the data.

Once saved, the uploaded question paper can be previewed from the View Questions link found in Online Test Softwares Question Settings panel.
Question papers can also be created and uploaded using the Addmen OMR Question Paper Generator software, and then you can integrate those question papers into the online test system.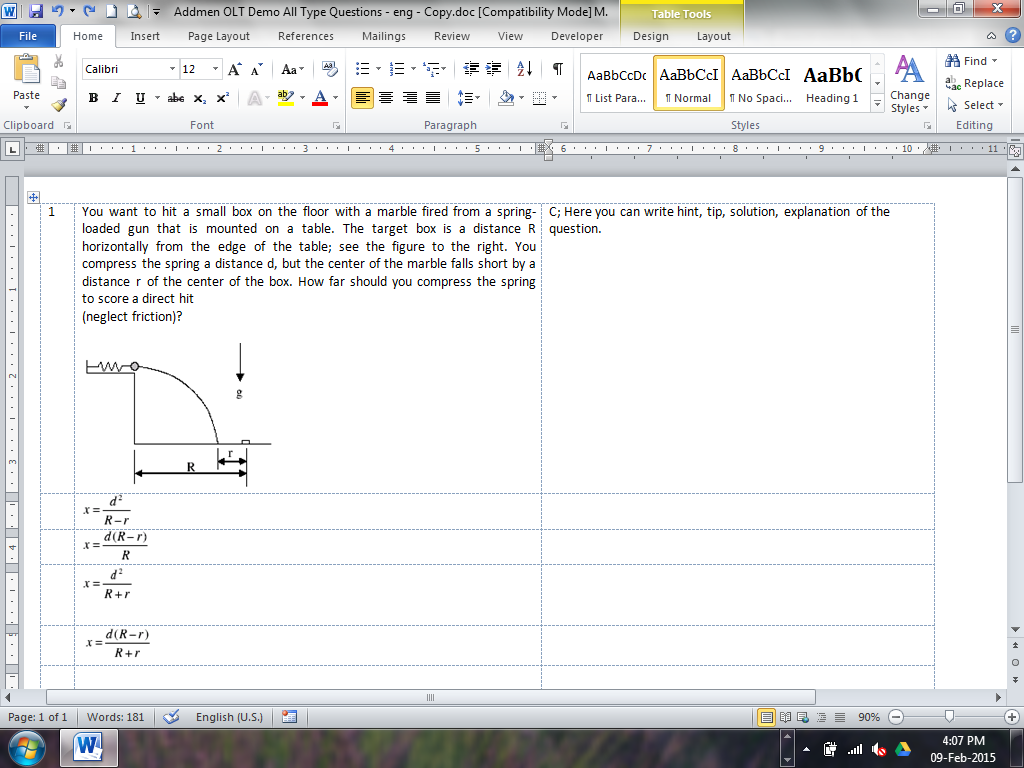 Sample Online Test Question Paper Word file Format
Read more:
Online Testing Software

Online Test System VIDEO

Online Test FREE DEMO