Instant Online Test Results
Online Test System is used by different organisations for different purposes. Some organisation use it for practice of candidates while the others use for assessment. Some other organisations use for the recruitment tests. And thus they have different needs related to display of online test results.
Accordingly the pattern of display of results vary from organisation to organisation. And Addmen Online Test System supports all the following type of result structures as per the need of the institute.
In Addmen Online Test Software it is possible to show instant test results immediately after exam
If a coaching institute is using the online test system to allow its candidates to have repeated practice of several topics taught in the class, then such a class would expect the test system to show instant result after the online test so that the candidate can immediately know the status and prepare accordingly.

Incorrect questions and solutions can be shown
Many such institutes also want to show the questions and options of the incorrectly solved questions to the candidate to facilitate him to solve these questions specifically. It is possible in online test software to show only incorrect questions or all questions with or without solution as per requirement.
When the online test system is used for recruitments or assessment tests, then it is not suggested show instant results to each candidates because then the test will become meaningless for all the other candidates who have not finished their testpaper.
In such cases the responses of the candidates are accumulated and no result is shown to each candidate soon after his test is over. Only after the last candidate has completed the test, then these all accumulated responses are auto calculated to present compiled results. In such case ranks can also be presented.
Such results are available 10 minutes after the active period of test is over.
Candidates Marks, Percentage, Rank, etc. can be sent automatically by sms to candidate's registered number.

Graphical Performance Report Analysis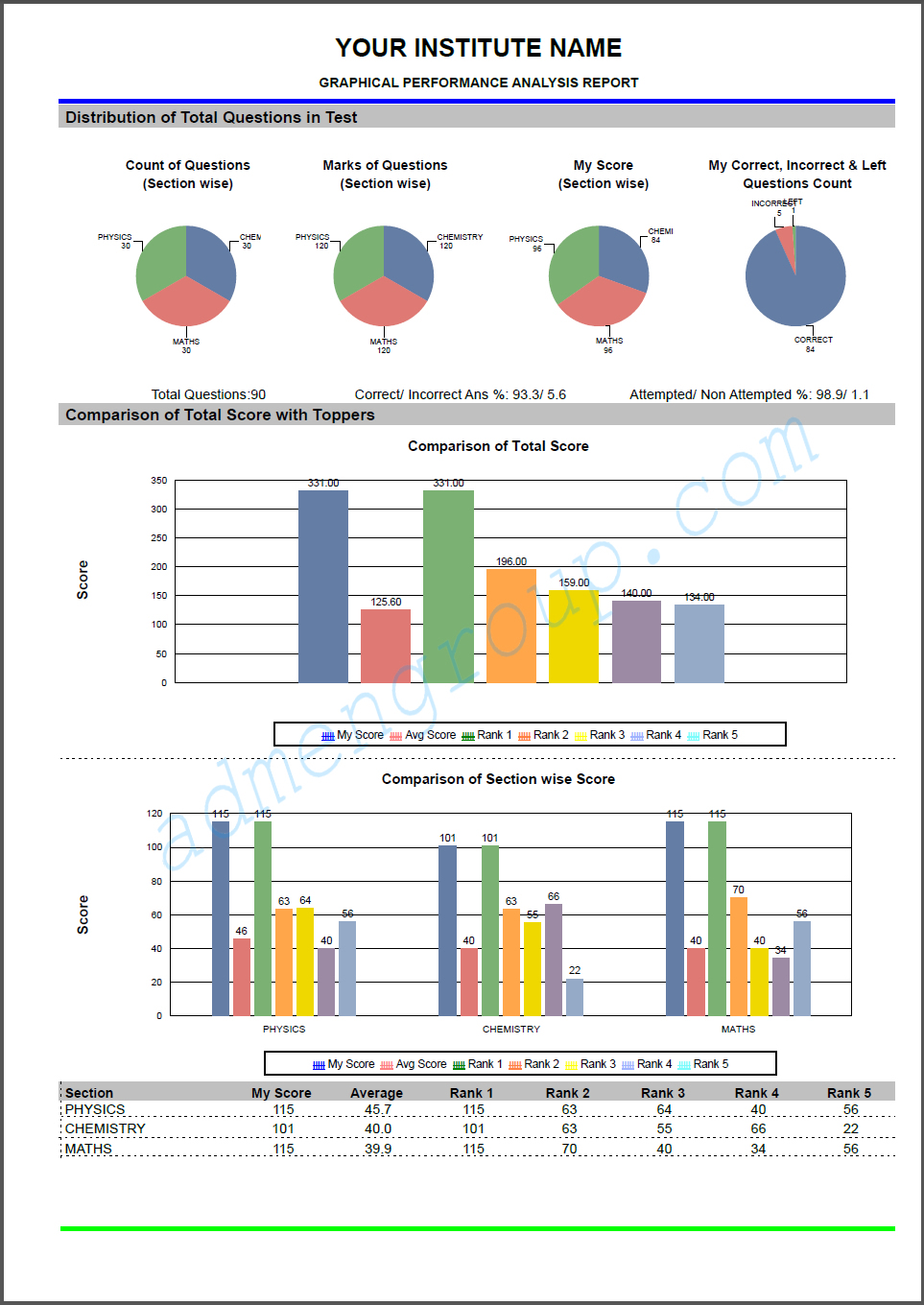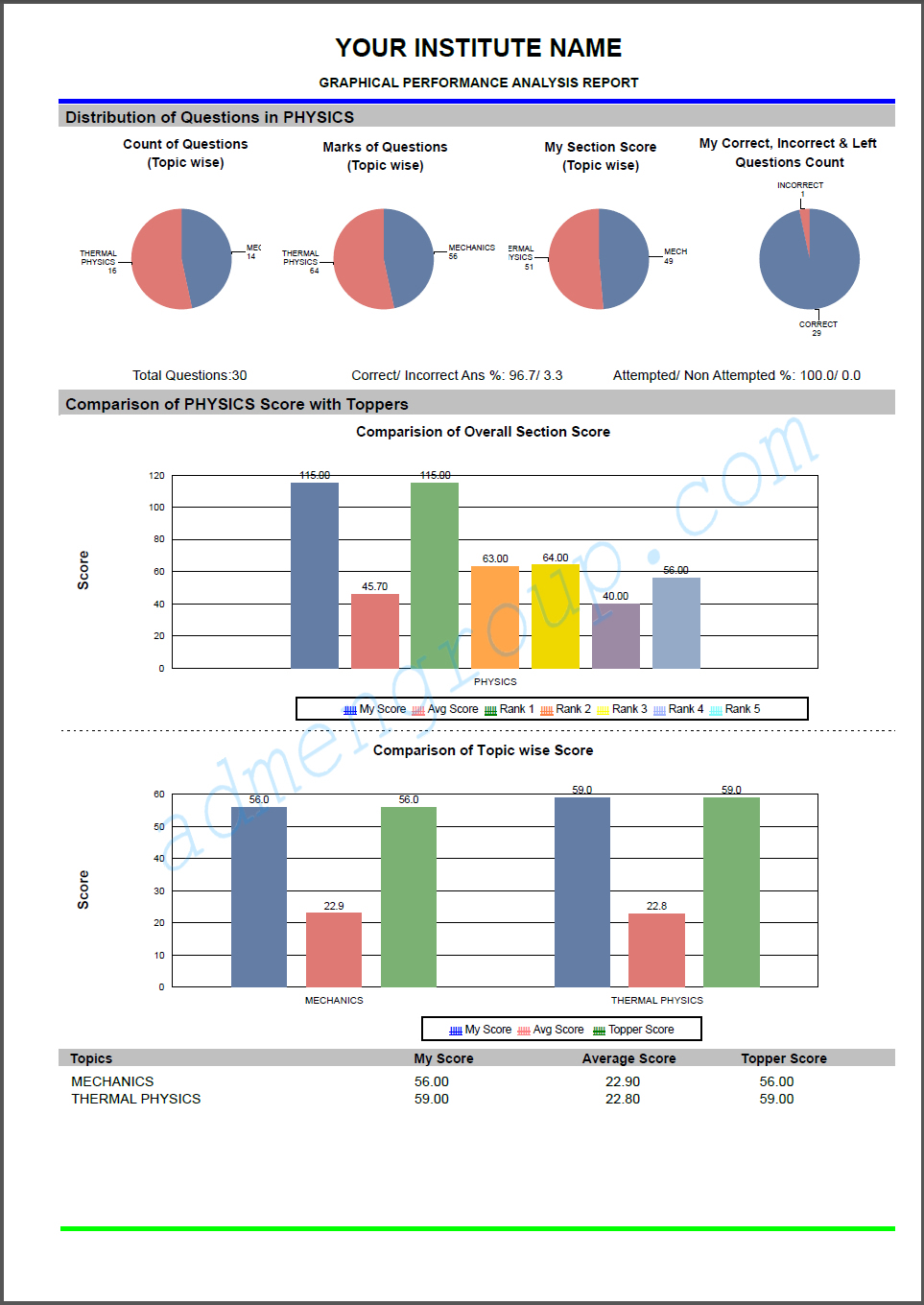 Read more:
Online Testing Software

Online Test System VIDEO

Online Test FREE DEMO