How secure is the application form data in the Addmen OMR System ?
Addmen OMR Sheet Scanning Softwares and Services are being used by
about 3000 organizations
including 200+ government
in 15 countries &
300 cities in India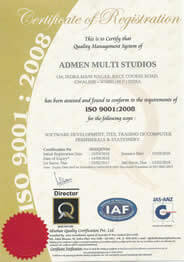 Addmen uses Servers in Tier IV Datacenters. These data centres are highly secure from all sorts of Cyber Threats and Natural calamities. Automatic data mirroring and backup procedure is executed every 12 hours or at even higher frequency depending upon the criticality of the process.
Regarding the ethical security and safeguard against misuse of data, this question can be answered more sufficiently answered by our client list over the years which speak more elaborately of our credibility than any words we write.
However if required a Certificate of Confidentiality may be signed, also assuring non participation of any of the involved technical team members to participate in the recruitment examination as an aspirant.