Online Application System with Payment Gateway for Recruitments
This mechanism is adopted when the expected candidature is of a class that is likely to be well exposed to Net Banking and Credit Card Facilities. Thus this method of payment is mostly applied only in case where the recruitment is being taken for a senior or a higher profile post or for selection test for higher qualifications.
Online Payment of Application Fee through payment gateway would not be suited where the candidature is most likely from rural areas or for lower job profiles. For such recruitment drives, offline payment through Bank DD or Bank Challan is more suited.
However the online payment through Net Banking and Payment Gateway is most convenient for the examination body as neither they have to put in manual effort in sorting out the DDs received nor they have to tie up and coordinate with banks for bank challan mechanism.
Online Application with payment gateway is however least time consuming and most convenient for the applicant. The online payment is done in continuation of filling the application. The application is assumed complete only after the necessary payment has been made. In complete applications left unattended till a certain period of tie are automatically deleted from the system.
Online Application Steps for Registration based on DIRECT ONLINE PAYMENT
STEP 1 > Fill Online Application Form
Online application form should be completed with all essential information such as photo, documents etc.

Username and Password will be send to you through Email or SMS.

Even there is a case of logging off accidentally, you can able to complete/edit your application again using the same username and password.

While adding photograph, image need to be scanned in JPG format less then 1MB size, image should be scanned as per defined dimensions if any.

To add documents, browse a .PDF / .DOC / .DOCX / .JPG document less than 1MB size.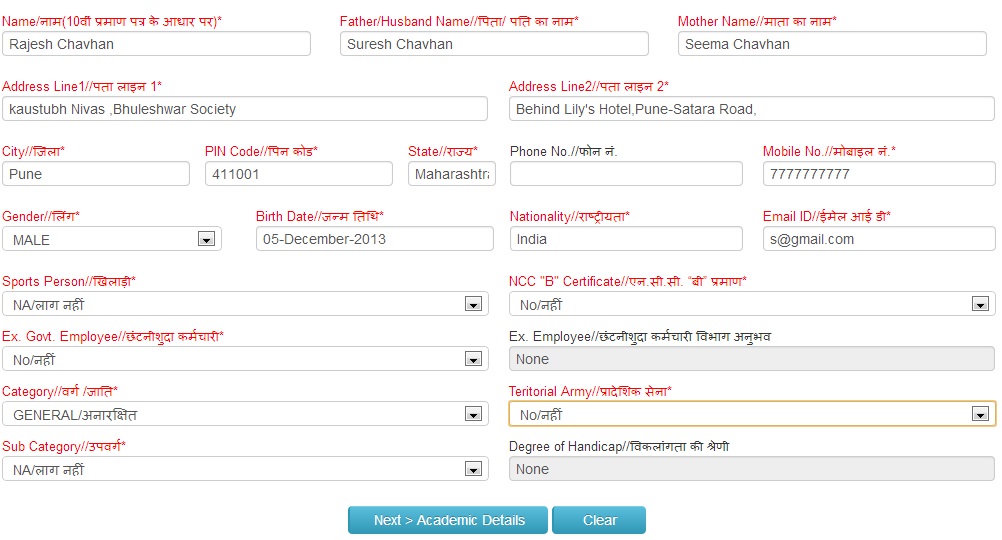 Online Application Registration Form
STEP 2 > Make Online Payment
After completing the Online Application Form along with all the required information, photos and documents, proceed for payment through Online Payment Gateway.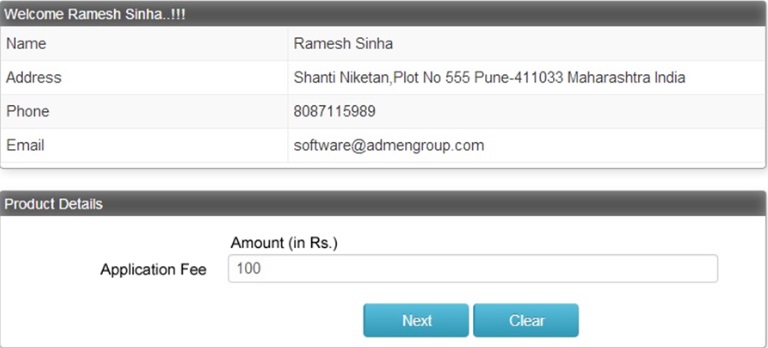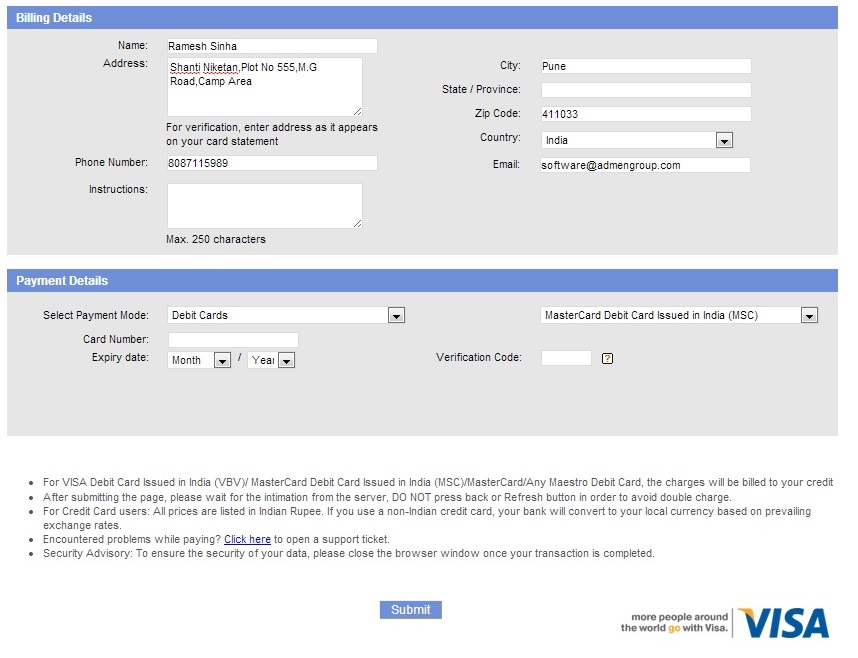 Make Payment through Online Payment Gateway

STEP 3 > Print Online Application
After payment, you can print your Online Application to keep a copy safe for your reference.