Brief Introduction to Question Bank software
Question Bank Software is also known as Question Paper Generator (QPG) or MCQ Test Generator Software or MCQ Test Software.
QPG can Handle any Types of Question ...
The Question Paper Generator Software can handle all types of questions structures with Diagrams, Formulas, Equations & Pictures can be included in the question and answer.
Questions with Options
Questions without Options
Multiple Choice
True or False
Theory
Diagram making
Fill in the blank
Column Matching
Numericals
Common Passage
Question Paper Generator Operation comprises of 2 parts...
It is a 4 Step Process....
STEP 1 > Enter questions systematically in Word Files...create Question Resource Word files
STEP 2 > Allocate properties to questions....create a well organized Question Bank.
STEP 3 > Specify test paper requirements....create a Blueprint.
STEP 4 > Select an output format ....Generate Test Paper and Answer Key.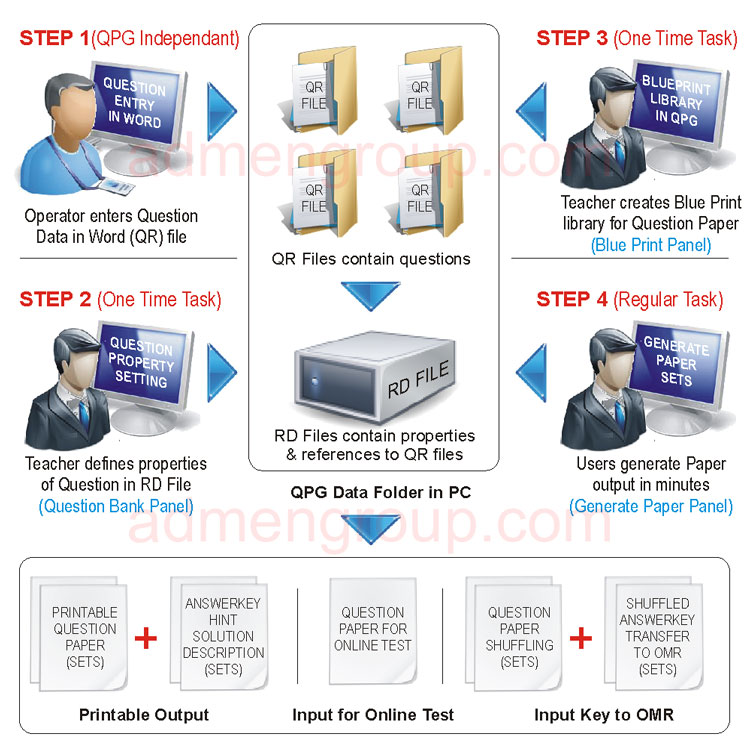 Read more:
Read more: