OMR Assessment Forms
OMR Assessment Forms are quite similar in look and purpose to OMR Answer Sheets. However an OMR Assessment Form may not purely look like a Standard OMR Answer Sheet with choices for all the Questions given on a single page. OMR Assessment Forms designs may stretch to several pages, may contain pictures and diagram depending upon the purpose, subject and group of people to be assessed.
Below given are some example of picturesque OMR Assessment forms used for Technical Skill workers or for children of very small ages.
OMR Assessment Form Samples
(Click image to Download Free OMR Assessment Forms PDF)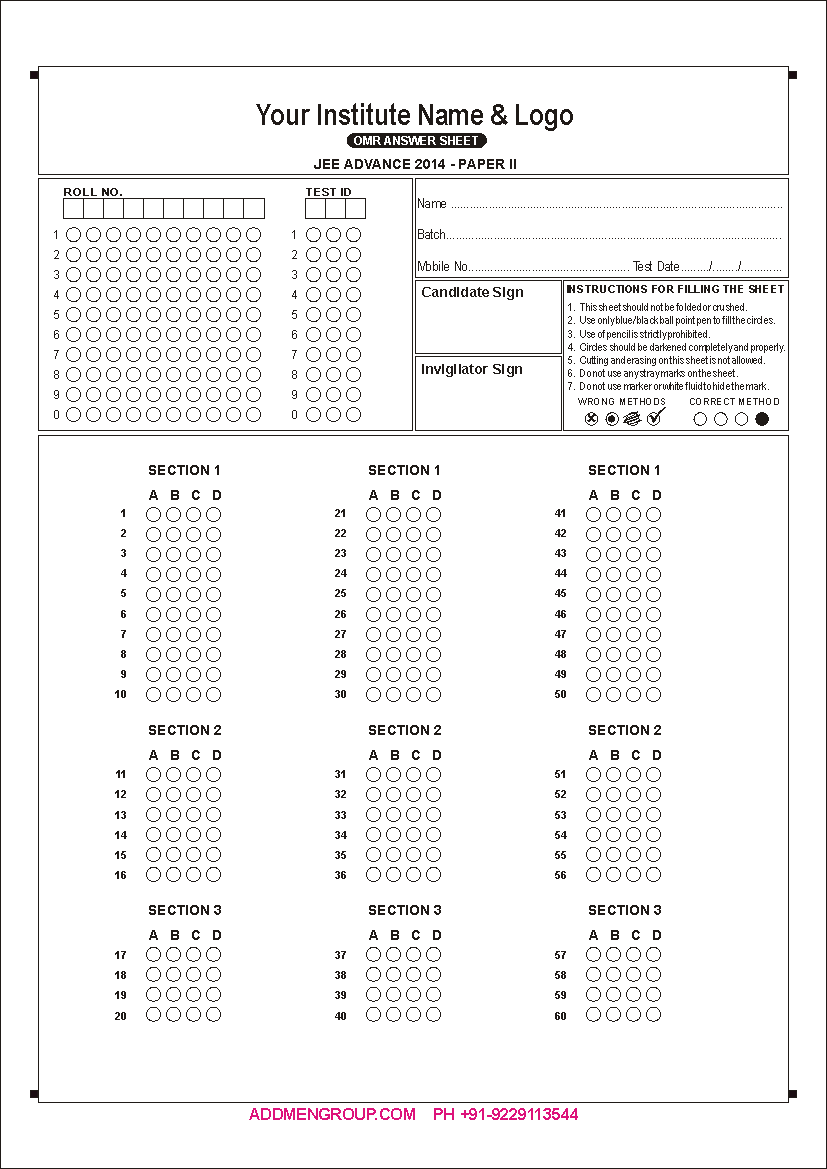 OMR Assessment Sheet for IIT JEE Exam practice